Dead Livers featured in Fred Negro cartoons on the history of the Esplanade Hotel in St. Kilda
Cartoons on this page are copyright protected. They have been reproduced with the expressed permission from the artist (Fred Negro). Permission granted 13th July 2001. Further reproduction is not permitted without authorisation.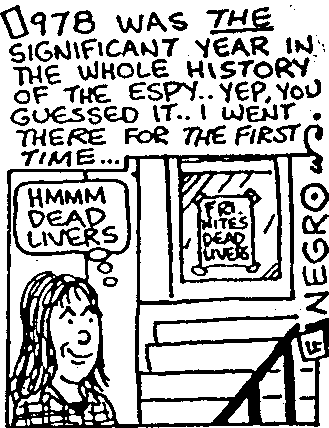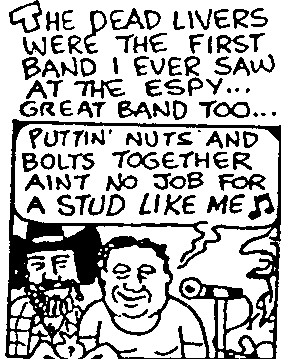 Variations to the original cartoons -- amended 2008.